BBC and Arts Council of Wales nurture creative talent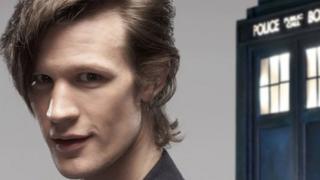 BBC Cymru Wales and the Arts Council of Wales (ACW) are joining forces to spot and nurture creative talent.
New work will be commissioned and a growth in skills encouraged under a new "public value partnership".
ACW chief executive Nick Capaldi said the aim was to "maximise value" to the people of Wales from pooling expertise.
BBC Cymru Wales director Rhodri Talfan Davies pointed to the BBC National Orchestra of Wales as "living proof" of a successful collaboration with ACW.
The partnership is intended to provide "a stronger and more defined relationship" between the two organisations and other arts bodies throughout Wales, including museums and libraries, encouraging wider collaboration throughout the arts.
Mr Capaldi said: "Our partnership with BBC Cymru Wales is about working together to maximise the value to the people of Wales of the public funding that they contribute to our two organisations.
"It's about pooling our expertise to ensure that the best of the nation's arts are seen and enjoyed.
"But it's also about investing in the creative potential of our leading artists, ensuring that they have the skills and expertise to thrive in the modern digital age."
Mr Talfan Davies added: "This partnership sets the stage for our future relationship, ensuring that the skills, knowledge and passion of both organisations can come together to benefit existing and new audiences across Wales.
"Together, we want to explore how we ensure that the arts in Wales can really flourish in a digital space.
"When we work together, we can be so much greater than the sum of our parts. The BBC National Orchestra of Wales is living proof of that.
"But we've also seen the benefits of partnership through our recent joint work on [interactive project] The Space, which combined technical and digital knowhow with performing talent to reach new audiences in new ways."