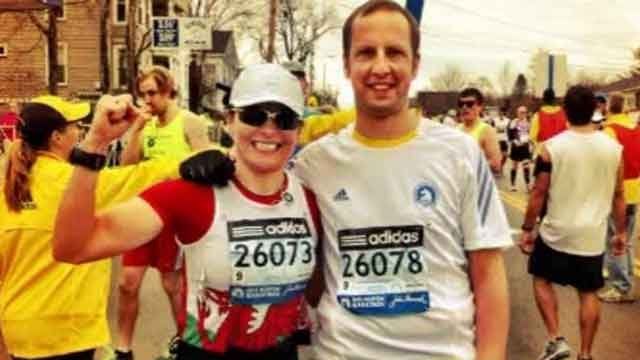 Boston Marathon explosion: Runner tells of her 9/11 vision
16 April 2013 Last updated at 20:41 BST
A marathon runner from Cardiff who was caught up in the Boston Marathon bombing has told BBC Wales she had a vision of a repeat of 9/11.
Emma Davies and her two friends were among runners from Wales taking part in the marathon.
Three people died and a 140 have been injured, some seriously.
Jordan Davies reports.