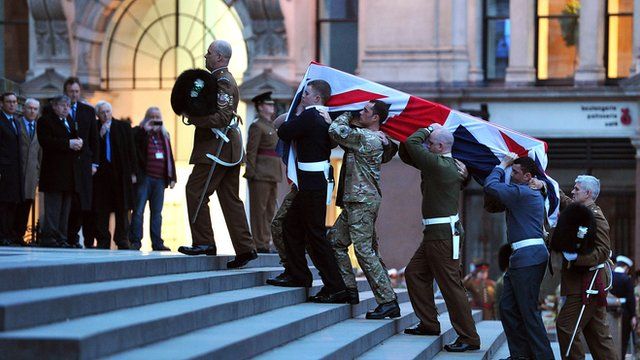 Soldiers from Wales to attend Thatcher funeral
17 April 2013 Last updated at 08:14 BST
Falklands War veterans, including members of the Welsh Guards, will be among 700 armed forces personnel involved in the funeral of Baroness Thatcher on Wednesday.
Denzil Connick, from Blackwood, served in the Falklands and is co-founder of the South Atlantic Medal Association. He met the former Prime Minister several times and is going to her funeral.
He spoke to BBC Radio Wales presenter Oliver Hides on Good Morning Wales.