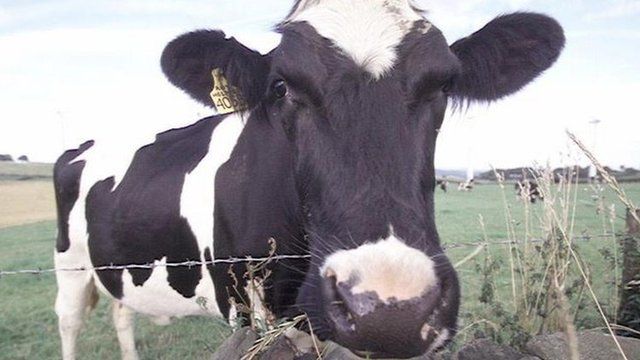 Dairy farmers need to be 'more efficient', minister suggests
8 April 2013 Last updated at 08:08 BST
The past few weeks have been tough time for farmers in Wales.
The recent snow caused the death of livestock and disruption for upland farmers, and it has not been easy for those in the dairy sector either.
Speaking on the BBC's Farming Today programme over the weekend, the Welsh Minister for Natural Resources and Food, Alun Davies, suggested that dairy farmers needed to look at becoming more efficient rather than raising the price of milk to make a profit.
Mr Davies's comments were played on BBC Radio Wales, and deputy president of the National Farmers' Union in Wales and Pembrokeshire dairy farmer, Stephen James, gave his reaction in an interview with Gareth Lewis.