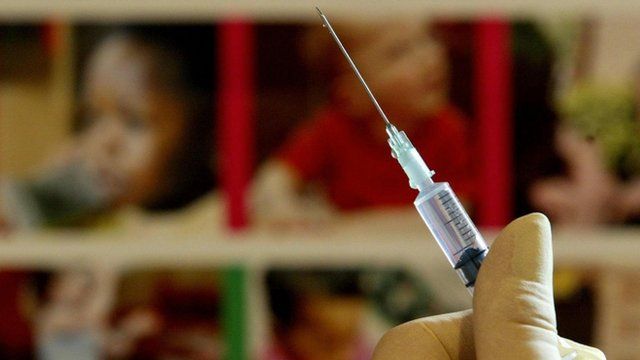 Swansea measles epidemic cases on the rise
5 April 2013 Last updated at 19:48 BST
The number of confirmed cases of measles in the Swansea epidemic has risen to 588, says Public Health Wales.
The latest figure shows 47 new cases of the disease since Wednesday.
Health officials have welcomed a rise in vaccinations but estimate 3,800 children have still not had MMR jabs.
Drop-in clinics are being held at hospitals in the area on Saturday.
Vaccinations will also be held in schools when pupils return after the Easter break.
Nicola Smith reports and presenter Lucy Owen speaks to Dr Andrew Freedman, consultant in infectious diseases at Cardiff University.