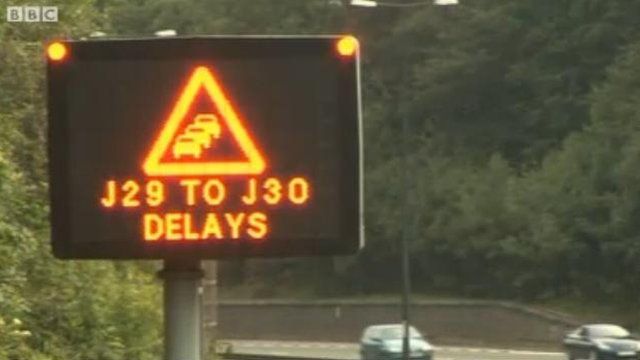 M4 relief road for Newport could be back on agenda
2 April 2013 Last updated at 15:23 BST
A new M4 relief road around Newport could be back on the agenda.
The BBC understands an agreement has been reached that could see the Treasury help with the funding for the project with the Welsh government repaying the loan by raising tolls.
Welsh affairs correspondent Vaughan Roderick told Sachin Krishnan on BBC Wales Today that some form of borrowing would be needed to finance the project, but tolls could be unpopular.