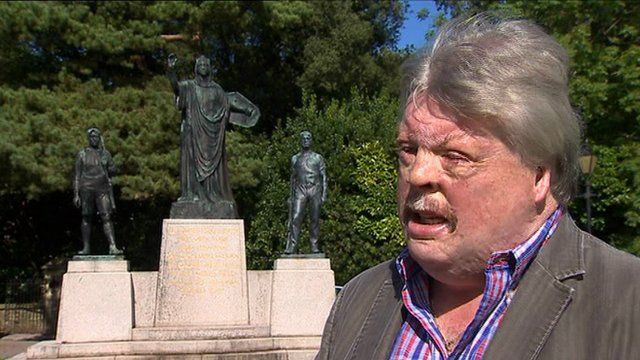 Simon Weston's grants warning after Forces For Good fraud
20 February 2013 Last updated at 07:39 GMT
Falklands veteran Simon Weston is urging tighter control on how grants to veterans' organisations are monitored after a conman admitted fraud.
It comes after Chris O'Neill pleaded guilty after gambling money meant for injured soldiers with the Forces for Good organisation.
He had been given a £125,000 grant by the Welsh government to run a hotel for ex-service personnel in Llandudno.
Conwy council, which administered the grant, has strengthened procedures.
Chris Dearden reports.