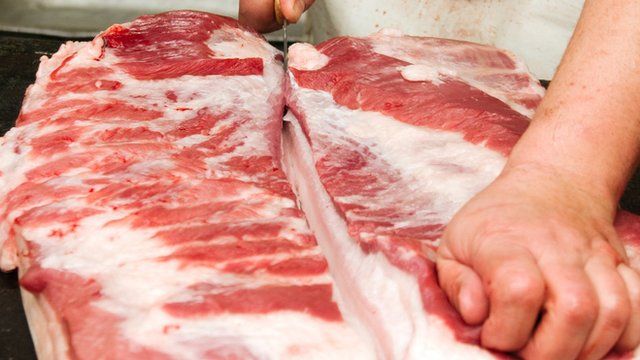 Horsemeat: Three arrested - two in Llandre - in probe
14 February 2013 Last updated at 20:02 GMT
Police investigating allegations that horsemeat was mislabelled as beef have arrested three men on suspicion of offences under the Fraud Act.
Two men, aged 64 and 42, were arrested at Farmbox Meats Ltd, of Llandre near Aberystwyth, said Dyfed-Powys Police.
A 63-year-old was arrested at the Peter Boddy Licensed Slaughterhouse, in Todmorden, West Yorkshire.
Both companies have strenuously denied any wrongdoing.
Wales Today's Cemlyn Davies reports from Llandre.