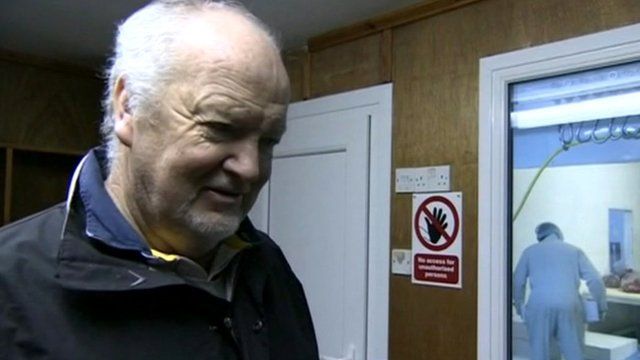 Horsemeat scandal: Farmbox Meats boss feels 'picked on'
13 February 2013 Last updated at 14:36 GMT
The director of one of the firms raided as part of an investigation into alleged horsemeat mislabelling said the Food Standards Agency (FSA) was "picking on" him.
Dafydd Raw-Rees, of Farmbox Meats, said it was business as usual at his company.
But the FSA claimed horse carcasses sent to Farmbox Meats Ltd, of Llandre near Aberystwyth, had been used in beef products.
Cemlyn Davies reports.