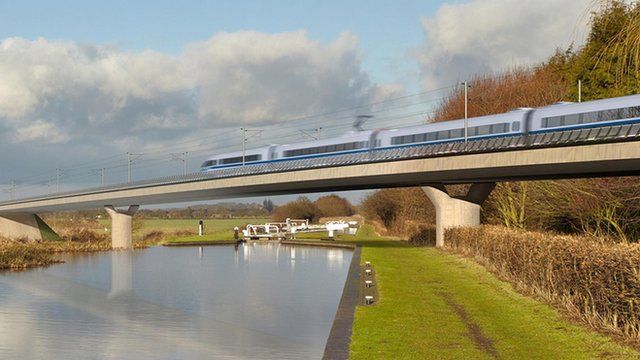 HS2 rail line could plough through Battle of Edgcote graves
11 February 2013 Last updated at 09:57 GMT
The Battle of Edgcote in 1469 was one of the bloodiest battles of the Wars of the Roses and claimed 5,000 soldiers from Wales.
They are buried under farmland north of Banbury, Oxfordshire.
The exact location was forgotten and now historians and heritage campaigners fear the proposed HS2 high speed rail line could potentially plough through the mass graves.
Dr Barry Lewis, from the Centre for Advanced Welsh and Celtic Studies in Aberystwyth, told Oliver Hides the line will run very close to the burial site.