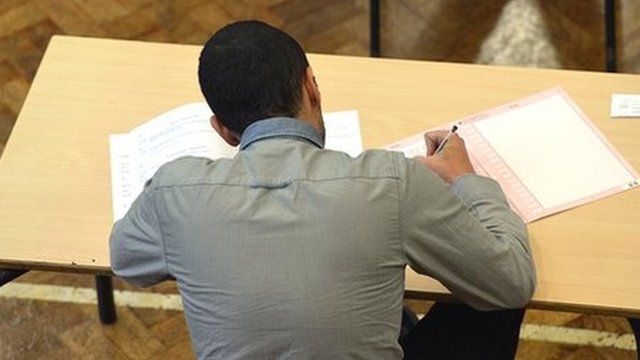 GCSEs: Welsh minister's claim of 'politicised' exams
23 August 2012 Last updated at 18:26 BST
The Welsh education minister has complained that the exam system is being "politicised" in England amid a fall in top grade GCSE passes.
Leighton Andrews said he believed exam boards had been pressured to mark more harshly, a charge which the UK Education Secretary Michael Gove denies.
Mr Andrews spoke to Kayley Thomas on BBC Radio Wales.