Cancer waiting time targets missed in Wales
22 August 2012

From the section

Wales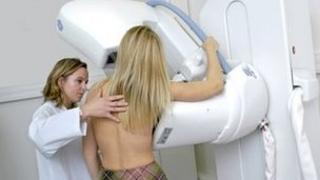 Waiting time targets for urgent cancer cases have been missed, according to Welsh government figures.
Its target is for 95% of urgent patients to be seen by a specialist within 62 days.
But for the quarter ending June 2012, just 88% of patients were seen within the target time.
A Welsh government spokeswoman said it was working to improve services and the vast majority of patients receive treatment within the time frame.
The figures were published on Wednesday on the Welsh government's website and showed the 95% target had not been met since Carwyn Jones became first minister in 2009.
However, the statistics showed 98% of non-urgent patients began treatment within the target time of 31 days.
Health boards' performances varied greatly across Wales. Abertawe Bro Morgannwg was the worst, where just 74% of patients started treatment within the target time.
Aneurin Bevan was the only health board in Wales to meet its target of at least 95% of patients diagnosed with cancer, who need urgent treatment, getting help within 62 days.
Kirsty Williams, leader of the Welsh Liberal Democrats, said the Welsh government was "struggling to get a grip".
"It has been years since the Labour government's 95% target has been met and the statistics appear to show that the service is not improving.
'Worrying performance'
"It is imperative that all urgent suspected cancer patients receive treatment promptly, otherwise there is a chance that their health can seriously deteriorate in the meantime."
She said the varying performances across the different health boards was "worrying".
Darren Millar AM, Welsh Conservative health spokesman, said: "Commencing treatment promptly is critical to the patient's prospects for a successful outcome and is important to help alleviate their worries
"Cancer waiting time targets have not been met once since Carwyn Jones became first minister and have actually got worse.
"Welsh Labour ministers need to speed up the implementation of the All Wales Cancer Action Plan and work with local health boards to allow patients to begin treatment more quickly."
A Welsh government spokeswoman said: "We will be looking to see improvements in the 62 day performance over the coming months.
"Health boards have been working hard to treat those patients who have been waiting the longest due to the complex nature of their symptoms and treatment options."
Last Junes, Health Minister Lesley Griffiths launched a five year plan, called Together for Health: Cancer Delivery Plan, that aimed to cut cancer rates, improve care and survival rates.
"However, our population is ageing so the number of people diagnosed and living with cancer is increasing and it seems that the number of cancers related to lifestyle choices may be rising," the spokeswoman said.