Simon Weston out of South Wales Police commissioner race
2 July 2012

From the section

Wales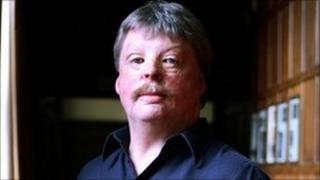 Falklands veteran Simon Weston has pulled out of the race to become one of the UK's first civilian police heads.
He said he withdrew from the elections for the South Wales police commissioner because the campaign was "too political".
The commissioners, elected in November, will have power over budgets, policing priorities and chief constables.
When Mr Weston, 50, announced his decision to stand he said he was keen to stop ageing politicians taking over.
The legislation creating the commissioners bars candidates convicted of imprisonable offences.
Last month doubts were raised over whether Mr Weston could run because as a 14-year-old he was convicted - and fined - for being a passenger in a stolen car.
But Home Secretary Theresa May said the legislation was not aimed at barring someone who had a conviction at the age of 16.
Revealing his decision to withdraw from the contest on Twitter, Mr Weston wrote: "With regret pulling out of the PCC role for South Wales.
"Became disillusioned by the fact it was getting 2 political & not serving the people."
The father-of-three and a former Welsh Guardsman was badly burned when the Sir Galahad was destroyed in 1982 during the Falklands conflict.
He suffered 46% burns on his body and underwent 70 separate major operations or surgical procedures during a slow recovery.
He overcame his injuries and went on to forge a new career as a charity worker, writer of children's books and after-dinner speaker.
The elections on 15 November will create police and crime commissioners in 41 force areas of England and Wales, outside London.
Duties for the post will include setting priorities for their police force, overseeing its budget and hiring the chief constable.