Queen Birthday Honours for heritage and help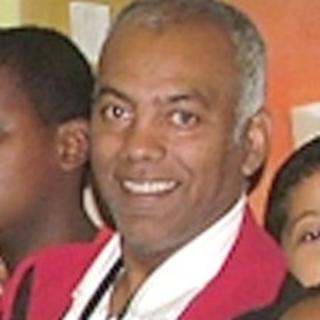 Recipients of the Queen's Birthday Honours in Wales include a man who has helped young people in Cardiff, and a National Trust and Samaritans volunteer on Anglesey.
Community education officer Steve Khaireh, of Grangetown, also worked in his own time on numerous sport and music projects, earning him an MBE.
Yvonne Whitley, 83, of Beaumaris, receives a BEM for her voluntary work.
An MBE goes to Malcolm Ridge, 69, chair of the Gower Society.
Mr Khaireh worked as a community education officer in Cardiff for 26 years and now works for the Somali Integration Society.
His voluntary work with young people in the Butetown area of the city has focused on sport, particularly football and athletics, and music.
In the past 10 years alone, he had helped more than 500 youngsters win Wales or British athletics medals, and he takes care of up to 11 football teams of all age groups.
Born in Barry, Vale of Glamorgan, he moved to Cardiff at 11 and says his commitment to community work is a family tradition. It began for him at 15 when he was elected head of entertainment at his youth club.
He said: "Helping people to fulfil their potential has always inspired me. A lot of people don't realise how good they are at sport.
"It's a vocation. Somebody has to be there to give young people an opportunity to become responsible adults and to find what it is they need in life.
"Somebody was there for me and pointed me in the right direction. When I left school I did an apprenticeship as a motor mechanic. I thought that was going to be my life.
"It needed someone to show me that [community work] route. I didn't know it existed before."
Plas Newydd Country House and Gardens, on the banks of the Menai Strait, Anglesey, is where Dublin-born Yvonne Whitley, 83, has been a volunteer for 36 years.
In addition, her work for at least four hours a week with a local Samaritans group for 25 years has led to her being nominated for a British Empire Medal.
The great-grandmother works mainly on reception at Plas Newydd but also gives tours of the house, whose museum includes a pioneering wooden leg worn by the 1st Marquess of Anglesey who commanded the cavalry at the Battle of Waterloo.
She said: "The atmosphere is terrific. What a lovely place to work. The views are fantastic.
"We had a tour yesterday of people from one of the cruise ships at Holyhead. You meet all sorts of people from different countries, which is nice."
The venue had more than 2,000 people for a "strait party," on the banks of the water, for the Jubilee.
Ms Whitley said: "It's nice have the ex-owners living there. They add quite a lot. People like to think that the house is still as it used to be.
"With the way the country is going now, it's nice to know that in 10 years' time you can come back and it will be the same."
Swansea's Gower Peninsula has been the home and inspiration of retired education trainer Malcolm Ridge, 69, since he and wife Ruth moved from the east Midlands in 1970.
Initially they lived near the Swansea end but moved to Perriswood in central Gower 17 years ago.
The Ridges joined the Gower Society and Mr Ridge has been its chair since 1990.
He has been awarded an MBE for his work for the society which holds around 150 events annually, many of them walks, to promote the human and natural heritage of the UK's first Area of Outstanding Natural Beauty.
'Tremendous variety'
He said: "You have got such variety, from the southern coasts to the marshes in the north and the little inland valleys.
"You also have tremendous history. It goes back to the first formal burial in Europe in Paviland Cave through the Bronze Age and on to the Romans and Normans.
"The Gower Society is not just a history society, it's also a conservation society.
"We just wanted to find out more about the Gower because in a relatively small area, it has this tremendous variety of beauty, natural history and human history."
Mrs Ridge has been secretary of the society, which has around 1,500 members, for the past 15 years.
In July 1998, Prince Charles inaugurated the 35-mile Gower Way walking route on public footpaths from Rhossili to Penlle'r Castell.