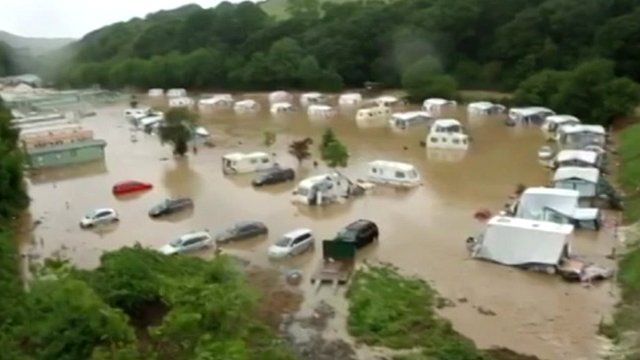 Severe flooding in west Wales causes 'massive' damage
9 June 2012 Last updated at 11:26 BST
A resident in the town of Dol-y-bont, one of the villages affected by severe flooding in west Wales, has been speaking about the "massive" amount of damage caused by the water.
Jason Hughes said people in the village were still trapped in their homes, although the water levels were now slowly falling.
The severe flooding had left "a complete mess" across the region, he added.
Around 79 people have been rescued by emergency services from caravan parks and local villages across the area.