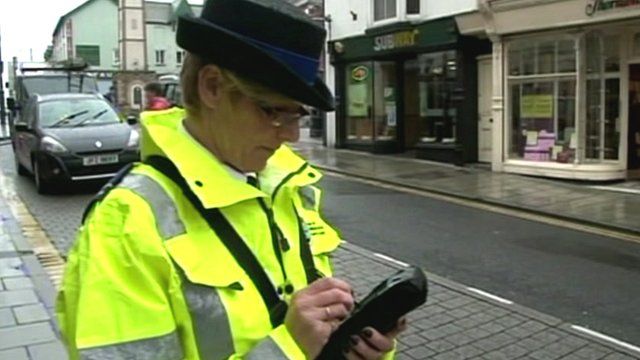 Traffic wardens make welcome return to Aberystwyth
7 June 2012 Last updated at 11:18 BST
The people of Aberystwyth have welcomed the return of traffic wardens to their town, 12 months after they had been removed by the local council.
With parking enforcement being switched to the police, residents in the Welsh town found motorists were causing havoc, parking on double yellow lines, in disabled parking bays and on pavements.
The new local authority-employed officers are now bringing calm through enforcing traffic regulations.
Hywel Griffith reports.