BBC Wales strike called off as Olympic torch arrives
23 May 2012

From the section

Wales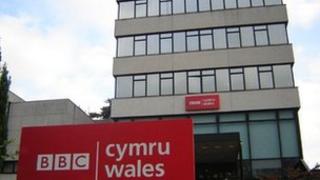 A strike has been called off by BBC Wales journalists and technical staff, which had been due on the day the Olympic torch relay arrives in Wales.
Members of Bectu and the NUJ had voted to walk out on Friday over the dismissal of a staff member they claim was targeted due to union activity.
But the BBC has announced it has come to an agreement with the unions, who called off the action.
Staff had been preparing to walk out for 24 hours.
The unions called the action over the dismissal of Heidi Williams, the chair of the Cardiff Bectu branch.
'Stand together'
Rhodri Talfan Davies, director of BBC Cymru Wales, told staff that both BBC Wales and the unions had underlined their commitment to working together in future.
Luke Crawley, Bectu assistant general secretary, said: "This outcome has only been achieved because of the readiness of union members to stand together and show their collective strength in support of a valued colleague".
Mr Crawley said the decision to take strike action was "never taken lightly".
Both unions said the agreement now reached would allow them to "move forward and begin the task of rebuilding the relationship" with BBC Wales.
National Union of Journalists (NUJ) national organiser Sue Harris added: "NUJ members at BBC Wales were ready to take strike action in solidarity with a union representative from Bectu".
Talks had continued between the parties after a 12-hour session at the conciliation service Acas last week failed to resolve the dispute.