Merged environment body confirmed by Welsh government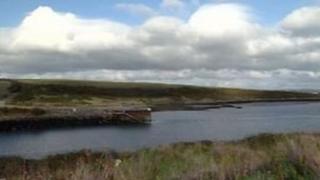 The merger of three separate agencies into one environment body for Wales has been given the go-ahead.
Environment Agency Wales, Countryside Council for Wales and Forestry Commission Wales will join forces early next year.
Environment Minister John Griffiths said the plans were widely welcomed, and it has been claimed the merger could save up to £158m over 10 years.
But Conservatives criticised the merger as a "botched muddle".
Speaking in a plenary session at the Senedd, Mr Griffiths confirmed the the creation of the single body.
He said a large majority of the 308 individuals and organisations had responded positively to the Natural Resources Wales consultation.
"The responses to our consultation show that there is broad consensus that our decision to replace three bodies with one is the right one," Mr Griffiths said.
"They demonstrate wide ranging support for the principle of well-integrated natural resource management through the creation of a single body."
Tory environment spokesman Russell George said businesses and organisations were not convinced about the inclusion of the Forestry Commission, which "called the future of its estate and arms length status into question".