Treasury presenting 'flawed' evidence for regional pay
8 May 2012

From the section

Wales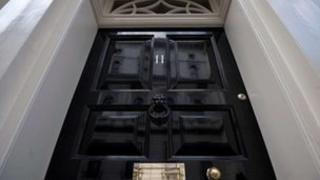 The Welsh government has accused the Treasury of using flawed figures to support reforming public sector pay.
It said research by its chief economist shows the Treasury's submission in favour of regional and local pay "misrepresents the situation".
The Welsh government says the UK government's evidence is "incomplete, and in places, flawed".
The Treasury said reform could help create a "more balanced regional economy".
It cites research showing people in Wales earn on average 18% more in the public sector than they would working for private companies - the biggest public-private wage gap in the UK.
But using a bigger data sample, the Welsh government puts the figure at 14.2% - similar to estimates for Scotland, north-east England and Northern Ireland.
It said other factors - such as a declining private sector pay caused by the recession - would bring the figure down further, roughly halving the Treasury's preferred estimate.
Regional pay means paying different rates to staff around the country, instead of agreeing national pay deals.
'Crowded out'
Supporters say wages in the public sector should be brought in line with local businesses, arguing that companies are "crowded out" by the better wages offered in the public sector when recruiting staff.
But opponents say it would mean pay cuts in places that depend on public sector employment. Political parties across the assembly are opposed to the move.
Welsh Finance Minister Jane Hutt said the Treasury's figures do not take account of top earners in the private sector, of which there are relatively few in Wales.
She said: "Contrary to what the Treasury states, there is no good case for thinking that the gap between public and private sector pay is larger in Wales than in other parts of the UK.
"We also can not see any evidence that 'excessive' public sector pay has been 'crowding out' private sector employment in Wales."
A submission from the Treasury says "the public sector pays more than is necessary to recruit, retain and motivate staff in some areas".
Independent pay review boards are due to report back to Chancellor George Osborne on the issue in July.
Some government departments were given the option to introduce more local pay for civil servants after wage freezes ended in April.
Treasury officials insist on describing the proposed reforms as "local pay", saying Wales would almost certainly not be treated as one region.
A spokeswoman said: "The government's evidence to the independent Pay Review Bodies draws on data from a wide range of sources, including the Institute of Fiscal Studies, the Office for National Statistics and respected academics.
"The Institute of Fiscal Studies estimates that people working in the public sector can be paid an average of 18% more in Wales than the private sector.
"Ensuring that pay can be set at the right level for the local labour market is a significant step towards creating a more balanced regional economy that does not squeeze out the private sector."