Rob Brydon back where career began at Welsh college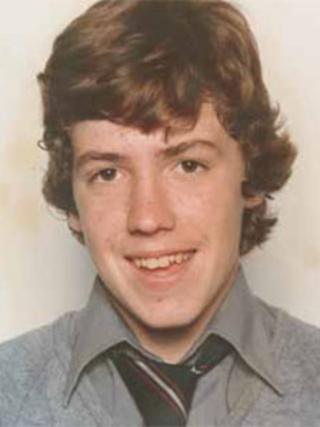 Rob Brydon is rather excited about returning to the place which helped launch a career that has made him one of Britain's best-loved stars.
The actor/comedian never completed his course at the Royal Welsh College of Music and Drama in Cardiff because he landed a job at BBC Radio Wales.
But he has happy memories of his time there in the mid-1980s and is looking forward to returning to perform a sell-out show on Wednesday.
It is his first visit since the college's £22.5m revamp completed in the summer.
"I loved it there. It was 1984. I only stayed for a year and a half because I was offered a job on BBC radio," he told BBC Wales.
"My thinking for going to drama college was because I loved drama at school. I thought spending whole days doing drama was too good to be true.
"I came here and got a room in a house in Oakfield Street in Roath and I loved it."
Catherine Zeta Jones
Brydon can be forgiven for a little nostalgia because he has recently completed his autobiography, Small Man in a Book.
It focuses on his life up to 2000 when he first started to break into the national consciousness with his award-winning TV comedy shows Human Remains and Marion and Geoff.
His childhood was a happy one in Baglan, Port Talbot, spent at schools which, he points out, all have a celebrity alumnus besides himself.
Comedian Eddie Izzard is a former pupil at St John's in Porthcawl, Dumbarton House School in Swansea was attended by Catherine Zeta Jones, and Porthcawl Comprehensive was where Brydon met fellow Gavin and Stacey star Ruth Jones.
Although Brydon says he never really knew Zeta Jones, he does recount the tale of how he inadvertently stole her lunch money.
"When I was 10 or 11 or 12, I was going into school one day and Catherine's mother said 'I've forgotten to give Catherine her lunch money, will you give it to her'? I said I would," he said.
'Blocked it out'
"I went to the shop to get my lunch and then went to buy sweets. I bought pineapple chunks or cola cubes and I thought I had a lot of money, then realised it was money for Catherine.
"I didn't know her but I remember her - she was always dancing or performing in things.
"I met her briefly once at the Baftas [film and TV awards] and congratulated her, but I'm sure she wouldn't have a clue who I was. I've spent four minutes in her company."
Brydon fondly recalls school and home life while growing up, but it was not without tragedy.
He was a young boy when baby brother Jeremy died from Sudden Infant Death syndrome
"It's not a pleasant thing to write about, but more for my parents than me," said Brydon, who has another younger brother.
"I was six at the time. I don't remember very much about it at all. Perhaps I've just blocked it out.
"It made me think about it writing the book. I must have been enormously aware of what was going on."
Gavin and Stacey
Brydon's upbringing has helped him keep his feet on the ground at a time when he is a familiar face on TV screens across Britain.
Besides regular guest appearances, he also hosts a chat show, The Rob Brydon Show, and the quiz Would I Lie to You?
But he is still perhaps best known for his role in Gavin and Stacey, the BBC comedy partly set in Barry Island in the Vale of Glamorgan.
Although his work usually takes him away from Wales, he says his Welshness is still an important part of his professional life.
"You can't control how people perceive you and I think the Welsh thing is always there," he said.
"They rarely say comedian and actor Rob Brydon, it's usually Welsh comedian and Welsh actor. It's who I am."
Television hit
He believes Wales is the least-known UK country but attitudes are starting to change.
"I think Gavin and Stacey takes some of the credit for that," he added.
He also believes viewers may not have quite seen the last of the television hit, the final series of which was aired two years ago.
"I don't know. It's very much a Ruth [Jones] and James [Corden] question," he said.
"My control goes no further than turning up. I don't think there will be a series in my opinion but I wouldn't be surprised if there was a special."