Welcome for Wales broadband support scheme extension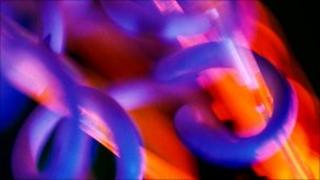 The extension of a scheme to help rural communities tackle broadband "notspots" in Wales has been welcomed by internet providers.
The Welsh Government's broadband improvement project offers up to £1,000 to buy an alternative if they only have a dial-up-speed connection.
The £2m scheme will target areas with better connectivity but less than two 2Mbps (megabits per second).
The lack of fast internet access in rural areas has been criticised.
"Consumer expectations these days expect services that are far faster than perhaps up to half a Mbps of in the past and certainly now expectations now rising to levels of 2Mbps," said Hywel William, chairman of the Wales Internet Service Providers Association (WISPA).
"We welcome the announcement this morning by the Welsh Government regarding the increase in the threshold (to 2Mbps) where communities or individuals can qualify for this subsidy.
'Technology neutral'
"We also welcome the fact this subsidy is technology neutral. It allows people to access the most appropriate technology for the area where they live and also in effect now it will reach the slow spots."
Until June, the scheme had approved 800 applications, unlocking £600,000 in grants from the original £2m.
"I understand the subsidy has had a fair amount of success already in reaching communities," Mr William added.
"The Welsh Government already runs a website and other facilities where they can measure the areas that are currently known as 'notspots' where people are not receiving a service.
"It's been very well supported up to now and has created a lot of excitement in the industry.
"There's a very small number of locations and [it] affects a very small number of people but obviously for those people, it's a very big problem."