S4C needs to make more impact, says Ed Vaizey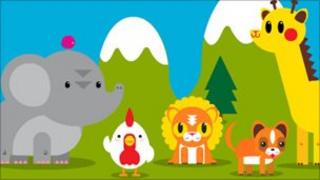 Welsh language TV channel S4C is failing to to make a sufficient impact, says UK Culture Minister Ed Vaizey.
He made the comments as he gave evidence to the Welsh Affairs Committee's inquiry into the channel.
He told the committee that he felt low viewing figures were at the heart of the issue.
The channel says almost 1m people in Wales watched S4C during the last four weeks of 2010, with an additional 400,000 outside Wales.
Addressing questions in the House of Commons committee, Mr Vaizey told MPs: "The concern the department has is, that with such low viewing figures, that maybe it is not making the impact on the Welsh language and on Welsh culture that it could.
"You would want to see an organisation like that, like S4C which has significant and generous funding make a significant impact on the Welsh language and Welsh broadcasting."
The inquiry into the channel was prompted by the UK government's decision to change the way S4C will be funded in the future.
'Fireman Sam'
From 2013, the channel will be funded from part of the BBC's licence fee and discussions are ongoing between the BBC, S4C and the UK Government about how the relationship will work.
During the question session, Mr Vaizey admitted that he had never watched S4C, but said he did watch Fireman Sam with his children - a programme that originated on the channel, alongside other favourites with children such as SuperTed and Sali Mali.
Questioned by the Newport East MP, Labour's Jessica Morden praised the value pre-school programming under the umbrella of Cyw.
But she noted that the viewing figures of the children were not included in the viewing figure analysis used by the minister.
"I think that is a very valid point," accepted Mr Vaizey.
Responding to the comments from the minister, a spokesperson for S4C said it welcomed his references to evidence high quality programming on the channel.
But the spokesperson added: "Despite this, we're disappointed that incorrect figures were used in the wider debate about the number of viewers.
"Nearly 1m people in Wales watched S4C during the last four weeks of 2010, with an additional 400,000 outside Wales.
"In 2010, 600,000 people watched S4C at some point during a typical week - an increase of 65,000 on 2009."