Killer Kenneth Dutch refused release from jail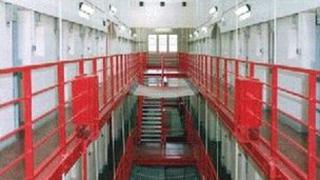 A man who was jailed for murder has lost his case against parole authorities to be released from prison.
Kenneth Dutch, 51, had raised a human rights action seeking a court order to be released from the life sentence given to him in 1997.
He was jailed for a minimum term of nine years after being found guilty of the murder of Christina Petrie, 48, from Montrose in 1979.
He has previously been refused release at least 13 times by the parole board.
Dutch, a prisoner in Saughton jail, raised a judicial review at the Court of Session in Edinburgh against both the Parole Board for Scotland and Scottish ministers.
Lord Burns who dismissed his action against the parole authorities said: "Parliament could not have indicated more plainly its intent that prisoners whose confinement remains necessary for the protection of the public, should not be released."
Dutch maintains that he has suffered "distress and frustration" at repeated delays in his progress through the prison system.
He raised the case following a European Court ruling over arbitrary detention beyond the minimum jail term set, when inmates had no access to courses to help them address the risk they posed.
Public protection
Roddy Dunlop QC for the Parole Board, said the board was expressly told in legislation not to direct the release of a life prisoner unless it was satisfied that his imprisonment was no longer necessary for the protection of the public.
He argued that on Dutch's own pleadings he had "become completely institutionalised and is presently incapable of interacting appropriately with women".
The court was told of community work placement's where Dutch had behaved inappropriately with women.
Despite the decision against the parole authorities, Dutch can still continue with a claim against the Scottish government.
He he is seeking a declaration that they have acted unlawfully by failing to provide him with appropriate opportunities to reduce the risk of offending that he poses and have breached his rights under the European Convention on Human Rights.
He is also claiming £10,000 compensation. He maintains an award of damages is necessary to give him "just satisfaction".