Dundee MP raises concerns over MoD Remploy contract 'snub'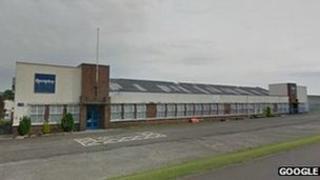 An MP has criticised the Ministry of Defence (MoD) after the Dundee Remploy factory missed out on a £6m contract.
Jim McGovern said the decision to award the contract to produce protective clothing to a north African firm pushed the Remploy site nearer to closure.
Raising the matter in House of Commons, he said jobs had potentially been put at risk.
UK Defence Minister Philip Dune said the Remploy bid for the MoD contract had not been the cheapest.
The Dundee factory was one of 32 Remploy businesses marked for closure in 2012, after the UK government announced it was "not commercially viable".
On Monday at Westminster, Mr McGovern asked if the UK government believed that it was acceptable to award contracts outside of Britain, when a UK firm could have benefited.
Defence Minister Philip Dunne insisted the MoD prioritises competitive tendering.
Mr McGovern said: "It is immensely short sighted of the government to prefer saving some money in the short term over supporting British jobs.
"The Remploy factory in Dundee has produced protective clothing for our armed forces for many years to a very high quality."
He added: "The government's decision has broken this historic connection and has put jobs in Dundee at grave risk.
"I believe that with the correct political will this contract could have stayed in the UK."