Dundee City Council to consider £3m housing upgrade plan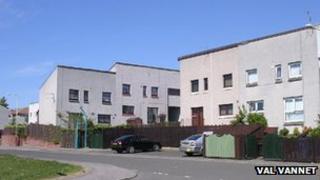 A £3m plan to improve social housing in Dundee is being considered by the local authority.
A report is being put before Dundee City Council's housing committee recommending upgrades at hundreds of properties across the city.
The proposal would see refurbishments made to heating systems, bathrooms and kitchens.
Dundee's Housing convener Councillor John Alexander said it would ensure the homes were "fit for the 21st century".
The work would be part of the council's long-running programme of investment to meet the Scottish Housing Quality Standard.
Quality housing
Councillor Alexander said: "These measures are also about ensuring that tenants have energy efficient heating systems, which makes for more comfortable homes as well as reducing fuel poverty.
"The improvements to bathrooms and kitchens will deliver better quality facilities to tenants, ensuring that our properties are fit for the 21st century.
"We cannot forget the backdrop of rising power costs and changes to the welfare benefits system in this regard."
He added: "Already nearly three quarters of the council's housing stock meets the quality standard.
"I am sure that tenants across Dundee will welcome this latest major investment to further improve homes and I think it shows our commitment to our tenants.
"These recommendations also show that we intend to keep the work local in these challenging financial times."
The housing committee will vote on the plans on Monday, 20 May.