Axe murderer Thomas McCulloch released from Castle Huntly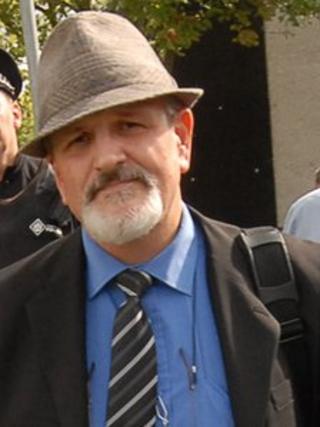 Axe murderer Thomas McCulloch has been released from Castle Huntly open prison near Dundee.
The 65-year-old diagnosed psychopath killed three people when he escaped from the State Hospital at Carstairs in 1976, with fellow patient Robert Mone.
When they were eventually caught the pair got life sentences and were told they would die in custody.
However, they later secured fixed term punishments using European human rights laws.
In 2002, he used European legislation to have his minimum term fixed at 30 years from his original sentence, meaning he could apply for parole after this period.
McCulloch, from Dunbartonshire, was originally sent indefinitely to Carstairs in Lanarkshire in 1970 after attempting to murder two hotel staff in an argument over not getting enough butter on his bread roll.
He shot the chef at the hotel in Erskine, Renfrewshire, in the face and shot the manageress in the shoulder.
The two victims survived but McCulloch was found to be a murderous psychopath.
Six years later, he and Mone escaped from The State Hospital by climbing over a barbed-wire perimeter fence.
They killed a hospital worker, a patient and a police officer and were later caught in Carlisle after holding a family hostage at their home.
It is understood McCulloch was freed from Castle Huntly at about 08:00. It follows a decision by the Parole Board.
A Scottish Prison Service spokeswoman said: "We no longer have anyone matching that description in custody."