Escaped raccoon spotted near Callander in Stirlingshire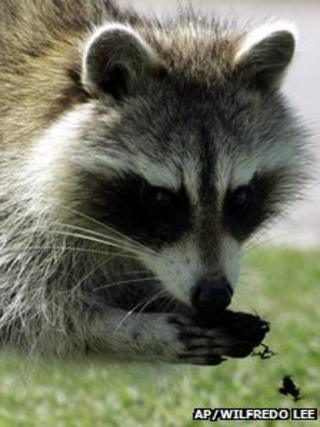 A raccoon is on the loose in the area around Callander in Stirlingshire, Police Scotland have warned.
The animal is one of three racoons that escaped after a branch damaged their enclosure at the Auchingarrich Wildlife Centre during a storm in January. Two have since been recovered.
The force said it had recently received several sightings of the small mammal.
Officers added that the creature was not dangerous, but could give a nasty bite if cornered.
Raccoons are nocturnal and tend to hide during the day.
A force spokeswoman said:"The raccoon is not dangerous. However, it may give a nasty bite should it be cornered.
"It is an adult male and roughly the size of a domestic cat. A young child could easily mistake it for being a pet, lift it and get a nasty bite.
"If you come across the raccoon do not approach it but call the police immediately."