Missing Castle Huntly prisoner found in Aberdeen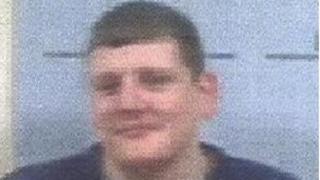 Tayside Police have said a prisoner who failed to return to an open prison near Dundee has been found in Aberdeen.
The force launched a search for Dennis Adams after he did not show up at HMP Castle Huntly on Sunday.
Adams had been granted temporary release to his home town of Aberdeen.
The 29-year-old was sentenced to six years in prison in February 2009 after being convicted of assault to severe injury and robbery. He was transferred to Castle Huntly in October last year.
Tayside Police said Adams, who has friends and family in Aberdeen, was traced to the city on Tuesday morning.