Heritage body backs plans for Stenhousemuir nature reserve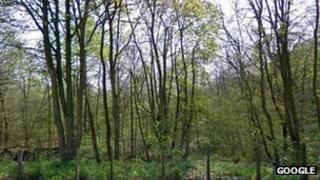 Scottish Natural Heritage has given its backing to plans to create a new local nature reserve near Stenhousemuir.
Falkirk Council is hoping to create a new reserve at the Carron Dams site.
Official status would give legal protection to plants and wildlife on the land, which is close to Larbert High School.
The council's policy and resources committee will now be asked to formally back the bid for SNH status.
It said the move means the site could be given formal local nature reserve (LNR) status by the summer.
Range of habitats
Councillor Adrian Mahoney, convener of leisure, tourism and community at Falkirk Council, said: "The site is owned by Falkirk Council.
"It's partially drained and was originally a holding dam, supplying water for power and cooling purposes to Carron Iron Works.
"It now contains a range of wetland, fen and brownfield habitats and deciduous woodland.
"As one of the largest wetlands in the area, Carron Dams is a designated Site of Special Scientific Interest (SSSI), so it's a great candidate to become a local nature reserve."
The plans to create a local nature reserve at Carron Dams have already won support from the local community and councillors.
If formally approved, it would become the third local nature reserve in the Falkirk Council area.
Additional reserves
Councillor Mahoney said: "Bonnyfield in Bonnybridge was created as a local nature reserve in 2008. The Kinneil foreshore, at Bo'ness, will become an LNR next month.
"All going well, Carron Dams will join these sites in the summer. This will mean we will have three, accessible nature sites, all supported by local community groups, in the west, east and central parts of Falkirk district."
Carron Dams is currently leased and actively managed by Scottish Wildlife Trust.
Reserve manager Rory Sandison said: "Designating Carron Dams as a local nature reserve is a great step by the council to show their commitment to green spaces and all the benefits they bring for our wildlife and our health.
"We'll be working closely with the council and local people to protect the Dams for today and for future generations."