Dundee care centre for people with disabilities to close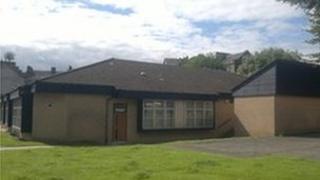 A day centre, which provides support for people with disabilities, is to be closed by Dundee City Council.
Councillors voted 16 to 13 to shut the Kemback Street care centre at a meeting on Monday night.
There has been strong opposition to the proposed closure, with a petition signed by 4,000 people against the plans handed to members last night.
The local authority sought to reassure users saying people would continue to receive the support they needed.
'Greatly troubled'
The convener of social work and health, Cllr Ken Lynn, said the centre had been under-used and that closing the facility would allow for a more personalised service.
The MP for Dundee West, Jim McGovern, has condemned the decision.
He said: "The many people who rely on the facilities offered and care of the dedicated staff will be greatly troubled and inconvenienced by its closure.
"Dundee City Council needs to undertake an urgent review of care services across the city, and they must listen to care users, their families and staff and reverse this decision immediately."