Youth unemployment in Falkirk falls to 2010 levels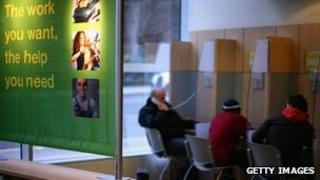 The number of jobless young people in Falkirk has fallen to its lowest level in two years, according to new figures.
Falkirk Council said the number of claimants aged between 18 and 24 was recorded as 1,165 in September 2012.
The area's youth unemployment has not been that low since September 2010.
The authority said tackling youth unemployment was a top priority and said that in the last year it had taken on 391 young people as part of its modern apprenticeship scheme.
Cllr Craig Martin, Falkirk Council's leader, said the news was welcome but the authority would not be complacent.
He said: "While any young person out of work is one too many, it is an encouraging sign that we are tackling this issue head on and offering as many training and work opportunities as we can for this age group.
"We have a massive modern apprenticeship programme that helps over 500 young people every year with Falkirk Council and with local employers as well as a new graduate trainee programme that is helping get vital experience in a number of chosen areas."