Police in Dundee find lost canister of pepper spray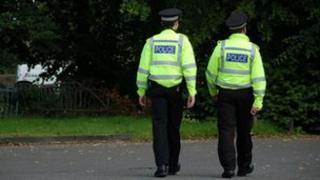 Police in Dundee have found a missing canister of pepper spray.
Tayside Police said the CS Spray canister and holder were lost by an officer on duty in the city on Tuesday night into Wednesday morning.
The force said earlier that they had no idea where in Dundee the spray had been lost.
They asked for anyone who found the canister, which has the words 'police use only' on it, to hand it in and warned it could be dangerous.
A police spokeswoman said instructions had been given to officers regarding security of equipment.
Pepper spray is classed as a firearm in Scotland and it is illegal to be in possession of it in public.