Clackmannanshire and Stirling may share more services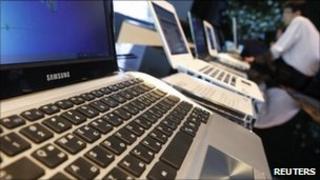 Two local authorities in central Scotland are set to begin sharing more services.
Clackmannanshire and Stirling councils have been jointly running education and social service departments since March 2011.
Now, a report due to be submitted on 11 August will recommend that the authorities begin sharing IT and personnel services as well.
The councils retain control over policy and service levels in their own areas.
The councils share heads of education and social services following the sharing proposal made in December 2010.
Clackmannanshire Council said senior officials had also been meeting regularly to discuss further plans.
'Pool expertise'
A spokeswoman said: "The outcome of these discussions was a recognition of the need to move to more sustainable support arrangements in two key areas: HR and IT.
"The intention is to develop proposals to submit to each council for formalised shared service arrangements for both of these support services."
Councillors will make the final decision on whether the services should be shared.
Sam Ovens, leader of Clackmannanshire Council, said: "We have agreed to make the most of this chance to pool expertise in services which support some of the most vulnerable people in our communities.
"We have reached the stage where we need to find practical and pragmatic solutions to the operational differences that are becoming apparent as we seek to implement shared arrangements in the two services.
"It is about joint management of service delivery: the political governance of the councils will remain separate."