MPs probe impact of games industry tax move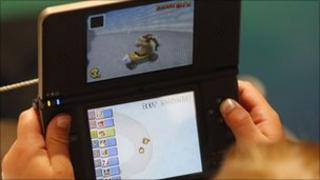 MPs are travelling to Dundee for talks with key figures in the Scottish gaming industry.
The visit is part of an investigation into whether the sector needs more support following the UK government's decision to scrap tax breaks.
The industry is currently worth about £30m to the Scottish economy.
However, it has been forced to cut jobs by about a fifth in the past year as a result of increasingly tough global competition.
Members of the Scottish Affairs Select Committee will visit the University of Abertay, where a new £5m project to help the industry has been launched.
'Brain drain'
It aims to generate 30 new companies, support 80 existing smaller firms and create up to 400 new jobs.
The prototyping project is funded by the UK government, a Scottish government administered European Regional Development Fund and Abertay University investment.
Labour MP for Glasgow south-west, Ian Davidson, who chairs the Scottish Affairs Committee, said he was "extremely concerned" about the impact of the decision to abolish tax relief for the industry.
He said the reality of the current economic situation meant the lure of tax relief and financial incentives in other countries could result in a brain drain from the gaming industry in Scotland to other parts of the world.
He added: "The video games industry is hugely important to the people of Dundee.
"Not only is the industry a major source of revenue and employment, but Abertay University enjoys the prestige of being the first university in the world to offer a course in software engineering for video games and has been pivotal in cementing the reputation of Dundee as the hub of Scotland's gaming industry."
Committee members will tour Abertay University and hear from computer game lecturers on the campus and a range of industry representatives.