Dumfries and Galloway Council to adopt anti-blacklisting guidelines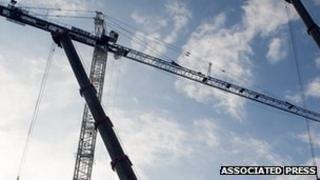 Steps are being taken in Dumfries and Galloway to stop construction firms involved in blacklisting workers from competing for public sector contracts.
The local authority is poised to adopt new guidelines on the issue.
The practice of blacklisting in the construction sector was exposed in 2009.
The council is introducing guidelines requiring firms to disclose if they have ever been involved with blacklisting.
Five years ago, it emerged that files on thousands of construction workers had been compiled by a consulting company.
The records contained details of union membership and activity, as well as whether the individual had any history of raising health and safety concerns on building sites.
The data was then sold on to 44 construction firms who used the information to vet job applicants.
Regulations were subsequently introduced to prohibit blacklisting but did not provide local authorities with a legal basis to prevent those involved in the practice being awarded public contracts.
Dumfries and Galloway Council is now to introduce new guidelines - developed by the Scottish government and the Scottish Trade Union Congress - which require firms to disclose whether they have been involved in blacklisting.
Those who have must then demonstrate that they are no longer involved before they can bid for work.
A further clause will also be included as part of the tendering process which will allow contracts to be terminated if a firm is subsequently found to have breached the blacklisting rules.