Lottery fraudsters target Dumfries and Galloway residents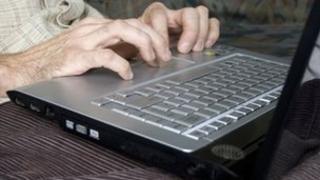 Police have urged the public to "be suspicious" of any correspondence they receive claiming they have won money on an international lottery.
People in Dumfries and Galloway are currently being targeted.
The scam involves a letter, phone call or email claiming the recipient has won a considerable amount of money but needs to pay a fee for "administration purposes".
However, once the funds have been sent, the cash prize never arrives.
Sgt Emma Dodds said: "There are many different types of scams that fraudsters use, with this being just one example.
"If you haven't entered a lottery or prize draw then you cannot have won it and official lotteries will not ask for a fee to collect any winnings.
"The advice is if you receive unsolicited mail or telephone calls asking you to part with money, no matter how official they may appear, then be suspicious."
She urged the public never to give out bank details to people they do not know or trust.
"Unfortunately, if it appears too good to be true then it normally is," she added.