Hawick 'ambassador' Zandra Elliot dies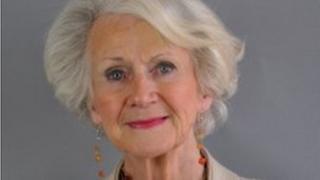 Tributes have been paid to Scottish Borders councillor Zandra Elliot, who died in hospital on Saturday.
Ms Elliot, a Conservative councillor, was first elected in 2007 for the Hawick and Denholm ward.
She was previously chairwoman of the town's community council and served three terms as Hawick's Honorary Provost.
Tory MSP John Lamont said: "Zandra was a proud and passionate ambassador for the town of Hawick."
He said: "Anyone who knows or has met Zandra would tell you not only of her innate kindness but also of her passion for Hawick.
"She served the town admirably over the years in many capacities including as provost and as one of the town's councillors."