Dumfries and Galloway funding earmarked for new homes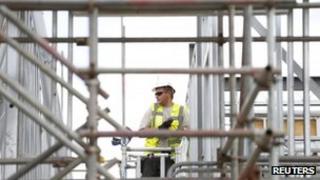 Additional funding is being earmarked to support a social housing programme to deliver hundreds of new homes across Dumfries and Galloway.
The council is proposing to put in nearly £400,000 drawn from council tax income from second homes.
The multi-million pound investment plan by social landlords and the council will see more than 600 homes built over the next five years.
The authority said there was a need to release funds to support the projects.
In a report, the council's head of housing John Lynch outlined proposals to utilise council tax income from second homes to release new investment of £397,000.
The cash would be used to cover amendments to a range of housing projects being undertaken in Dumfries, Thornhill, Stranraer, Langholm and Sanquhar.
They include sheltered homes, affordable housing, the provision of specially adapted property and new accommodation for victims of domestic abuse.