Dumfries man Alexander Neil jailed for 'vicious' rape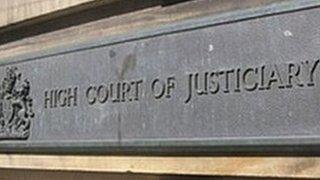 A man who raped a stranger as she walked home from a night out has been jailed for eight years.
Alexander Neil, 29, of Dumfries, dragged his victim into bushes and put a screwdriver to her neck before sexually assaulting her.
He was convicted of carrying out the offence on the A711 Dumfries to Dalbeattie road in September 2012.
At the High Court in Edinburgh, temporary judge Kenneth Maciver called it a "vicious" and "violent" assault.
Neil followed his victim in his car before attacking her at an unlit piece of land close to the road near Cargenbridge.
He was caught after police found his DNA on the woman.
Ordering that he be supervised for three years following his release from prison, the judge said: "From the evidence that emerged at the trial, you were observed following her using your own vehicle.
"You then emerged from the darkness and you assaulted her in a most vicious and violent way and she suffered the most horrifying ordeal.
"She was entitled to feel safe from attack.
"The effects of this attack have not just affected her but they have also affected members of her family as well."
The court heard how Neil still refused to accept responsibility for attacking the woman.
It also heard that he believed he was the victim of a "conspiracy".
However, Judge Maciver told Neil that his claims were both "bizarre" and "ridiculous."