Overcount addiction agency reaches 20-year landmark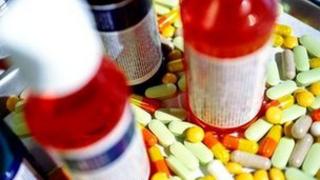 An agency supporting people addicted to over-the-counter drugs has reached its 20th anniversary having helped nearly 40,000 clients.
Dumfries-bases Overcount was set up by David Grieve who overcame a cough medicine dependency.
He has run the service single-handedly over the last two decades.
Mr Grieve said he could not have imagined the scale of the problem when he first set up the agency to help others in situations like his own.
"I started Overcount with 25 clients and I thought that maybe in our first year we would be very lucky and get another 25," he said.
"We had 1,000 in our first year and ever since then the numbers have been increasing and increasing.
"At the moment we have helped almost 40,000 people and out of that number I reckon we must have saved 5,000 lives."
Mr Grieve said the agency's withdrawal programme worked for a large percentage of people who contacted him.
He added that there was no sign of a drop-off in the number of people needing assistance.
"I had hoped when I reached the age of 60 - which was three years ago - that the numbers coming to Overcount would have tailed off to maybe just the odd letter," he said.
"But as a result of the storylines in a lot of major soaps on television at the moment more and more people are becoming aware that they may have a problem or that their partner or a relative may have a problem with painkillers and are coming forward.
"So the numbers are going up and up and up."