Langholm job loss talks 'heartening'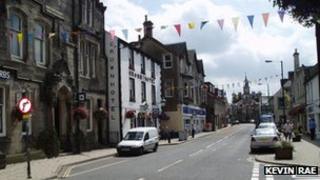 A meeting with the employment secretary to tackle a spate of job losses in Langholm has been described as "heartening".
John Swinney attended talks with community leaders and representatives from business, the third sector, Scottish Enterprise and the NHS.
The town has seen almost 100 jobs go in the past eight months.
Local councillor Denis Male said a smaller group would now look at preparing an action plan.
It will then be presented to Mr Swinney on his return in three months' time.
Mr Male said the meeting was a step in the right direction for the area.
"It is a starter for ten and I am hoping we can now keep that going and it will help in the redevelopment of the community," he said.
He said the areas examined included education and employment in the care sector.
Mr Male said once those had been looked at more closely, they could be taken forward when Mr Swinney returned to the town later in the year.