Dumfries and Galloway superfast broadband commitment provided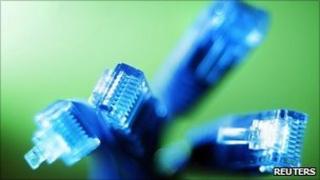 Dumfries and Galloway Council is to invest £12.6m in taking forward superfast broadband for homes and businesses in the region.
A national programme hopes to deliver superfast broadband to 75% of premises in every local authority area.
The council commitment increases that target to 85% for the region.
Policy and resources committee chairman Ivor Hyslop said that "supporting and stimulating" the local economy was one of the authority's priorities.
"Our investment in the rollout of superfast broadband to 85% of our region illustrates our commitment to assisting homes and businesses across Dumfries and Galloway," he said.
"Our council remains committed to working with those communities in the final 15% to ensure that they are not left disadvantaged in this first phase of the project."