Fund questions over Dumfries and Galloway health projects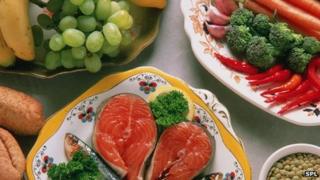 A financial question mark is hanging over the future of a series of projects developed to eliminate health inequalities in Dumfries and Galloway.
The warning is outlined in a report prepared by the region's public health department for councillors.
Seven health improvement projects are identified as being at risk covering different sections of the community.
The list includes both existing and planned schemes with a combined cost of just under £1m.
The projects are part of an action plan by DG Health and Wellbeing - which is a joint body set up between the NHS and council in 2011.
The unit was put in place to develop a range of schemes to tackle inequalities and enhance the health and wellbeing of the local population - with particular focus on the most vulnerable and very young.
Pilot projects
However, it is claimed that, because of the complex nature of the work involved, it can be difficult to measure the success of the programmes in the short-term - with the health benefits in some cases only becoming apparent many years later.
The public health department says that this, coupled with the current economic climate, can make it hard to secure long-term funding.
The projects currently at risk include a cardio-vascular health check programme, a family cooking scheme to promote healthy eating and a breastfeeding support service.
A funding question mark also hangs over plans to introduce eight specialist health staff to work in local schools; employ a community health development worker to oversee projects in the Stewartry; and to establish two pilot health support projects - one for veterans and their families and another for offenders serving community sentences.