Whithorn Trust raises fears over funding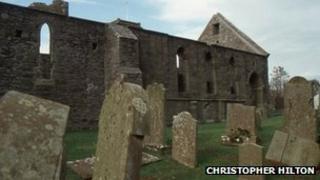 A cash crisis is threatening an organisation set up to promote the archaeology and heritage of the "cradle of Christianity" in Scotland.
The Whithorn Trust says unless extra funds can be found it could be forced to close within a matter of weeks.
It runs a visitor centre and museum on the history of Whithorn, where St Ninian established a church in 397 AD.
However, it could be forced to shut this summer as a result of an £18,500 funding shortfall.
The trust said it would mean the loss of seven jobs and cost the local economy more than £500,000 in lost revenue from visitors.
A Facebook campaign and online petition have been launched calling on the local council, church authorities and the Scottish government to recognise the national significance of Whithorn.
The trust said it wanted the town to become part of Scotland's core museum provision and to be allocated central funding.