Police try to identify Scottish Borders woodland body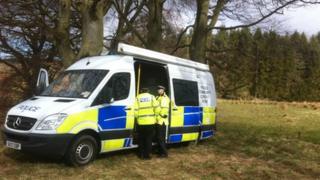 Police are trying to identify a body which was found in woodland near a village in the Scottish Borders at the weekend.
The discovery was made in Folly Wood, near Gordon in Berwickshire, on Sunday.
Officers carried out investigations in the area on Monday.
As well as trying to identify the body, police are investigating the circumstances surrounding the death.