Lockerbie drugs haul discovered by tip-off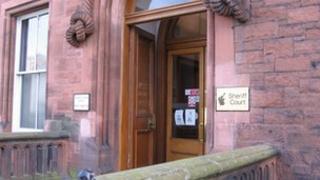 A court has had heard how a tip-off resulted in police seizing cannabis with a street value of £300,000 from a car on the A74(M) near Lockerbie.
They were acting on information that a northbound green Audi was carrying drugs from England to Scotland.
At Dumfries Sheriff Court, James Jess, 54, of MacAdam Place, Ayr, admitted being concerned in the supply of cannabis on the motorway and elsewhere.
The case was continued until 14 May for background reports.
Depute procurator fiscal Alison Herald said that when police checked the car in October last year they found three cardboard boxes in the boot.
One of the boxes was open and was seen to contain cannabis. Drug squad detectives were called and uncovered the rest.
Solicitor Gerry Britton said Jess had suffered health problems with two heart attacks and an operation last November and urged the sheriff to call for background reports.
The sheriff did so but warned Jess that it was a substantial amount of drugs which had been involved.