Duns Primary site switch discussed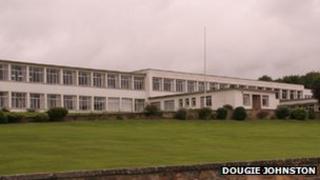 A plan to move a Borders primary school to the site of a former secondary is to be the subject of a public meeting.
The plan would result in Duns Primary being relocated to the land occupied by the old Berwickshire High School.
Scottish Borders Council is also proposing to put a centre for children with additional needs on the site of the new school.
That would result in the current specialist provision in Chirnside and Coldstream being closed.
SBC has allocated just under £7m in its capital programme to relocate the school.
Work is scheduled to start in 2014/15.
The meeting to discuss the scheme takes place in the current primary school at 18:00 and is part of the consultation process.