Schoolboy injured in Dumfries park clash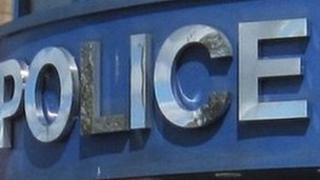 Police are probing an incident in which a 13-year-old schoolboy was left needing hospital treatment following a violent clash in Dumfries.
As many as 50 youngsters are reported to have been at the scene at Noblehill Park at about 13:00 on Friday.
Police said they were following various lines of enquiry, including that it may have been an arranged fight.
They are appealing for any witnesses who may have seen the incident to contact them with information.
Sgt Robin Ferguson said: "It is a very serious incident. It has resulted in someone being admitted to hospital and receiving an injury.
"Also, it is the anti-social effects that this has on the community.
"The last thing we want is large-scale altercations involving anyone, never mind school pupils."
Sgt Ferguson stressed that such incidents were "uncommon" at schools in the region.