Dumfries superstore site selection dispute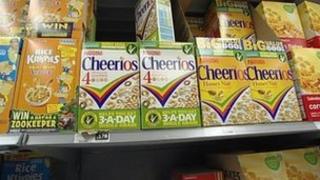 Town traders and developers in Dumfries are divided over the benefits of a site being proposed for a new supermarket.
The companies behind the £20m project have drawn up plans for land currently occupied by the Craigsview Caravan and Trailer Centre on Annan Road.
They say it would create 300 jobs and have a positive effect on the town.
However, Rab Smith, who chairs the Dumfries and Galloway Retail Consortium, said it would have been better in a more central location.
A public exhibition of the proposals - which have been linked to Sainsbury's and Asda - is being held at the Georgetown Community Centre in Dumfries this week.
Mr Smith said he had no problem with seeing a new supermarket in the area but questioned the out-of-town position.
"The trouble is that it is over-provision, but over-provision, unfortunately, is not a reason to stop someone," he said.
"I really hope it doesn't happen.
"I would love to see an Asda or a Sainsbury's in the town centre, not out of town.
"Our planning department five years ago said no more out-of-town development until all the shops in Dumfries were filled, so I just hope they stick to that."
James Harbison - who represents the developers CWP Property Development and Gleniffer Estates - insisted the development could actually benefit the town.
"We are well aware of Dumfries town centre and the various initiatives that have taken place to protect the town centre," he said.
"All I would say is that another supermarket would bring competition and choice to the people of Dumfries."
He said it would not only be good for shoppers but also prevent "economic leakage" to places like Carlisle.
"We think another supermarket would give people reasons not to go to Carlisle and would be quite a sustainable argument," he added.