Views of parents sought on school closures controversy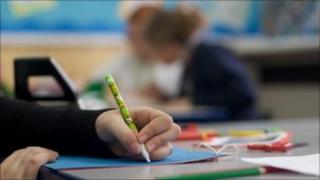 The Scottish government has launched a consultation on the process that has to be carried out before a school is shut.
It follows a protracted period of controversy in recent years caused by disputes linked to the planned shutdowns of some rural schools.
Education Secretary Michael Russell launched the consultation in response to the Report of the Commission of the Delivery of Rural Education.
However, the consultation will look at urban schools as well as rural ones.
Financial information
Earlier this year, the Sutherland commission made a series of recommendations including a more transparent decision-making system which would help improve the delivery of education.
The consultation will look at issues surrounding closure plans and the basis for determining school closure proposals.
There is also a proposal that financial information on closure plans should be provided.
It will also seek views on the idea for a five-year moratorium between closure proposals for the same school.
The consultation period expires on run 2 September 2013.
Mr Russell said: "I am keenly aware that the length of this consultation period is briefer than ideally I would have wished. This is necessary to take the opportunity to make legislation this year and bring changes into force during 2014."
He added: "School closures are an emotive issue for all communities and it is important that they are dealt with in an open, effective and transparent manner. Rural schools have particular importance to the local economy and the viability of rural communities.
"I want to ensure we have measures in place to protect and enhance that, while still providing councils with the flexibility they need. I am committed to working closely with relevant stakeholders, parents and communities. I encourage everyone with an interest in schools to ensure their views are reflected."
Mr Russell has already indicated that Scottish ministers could be removed from making controversial decisions about school closures. At present, ministers can "call in" council decisions to close schools if there are concerns they are flawed.
But the minister said in June use of this power had risen "far higher than expected" and that he was considering setting up an independent body to deal with such cases which would help help deal with accusations of political bias.
In recent years, there have been a number of high-profile disputes over rural school closures in Argyll and Bute as well as the Western isles.